Between April and October, the Paradise Point Yacht Club holds monthly socials for the general membership and their guests typically on the second Saturday of every month.    The usual meeting time and place is 6:00 pm at the covered picnic area overlooking the docks at Sailboat Cove on Smithville Lake near Paradise, Missouri.
September 2019 SOCIAL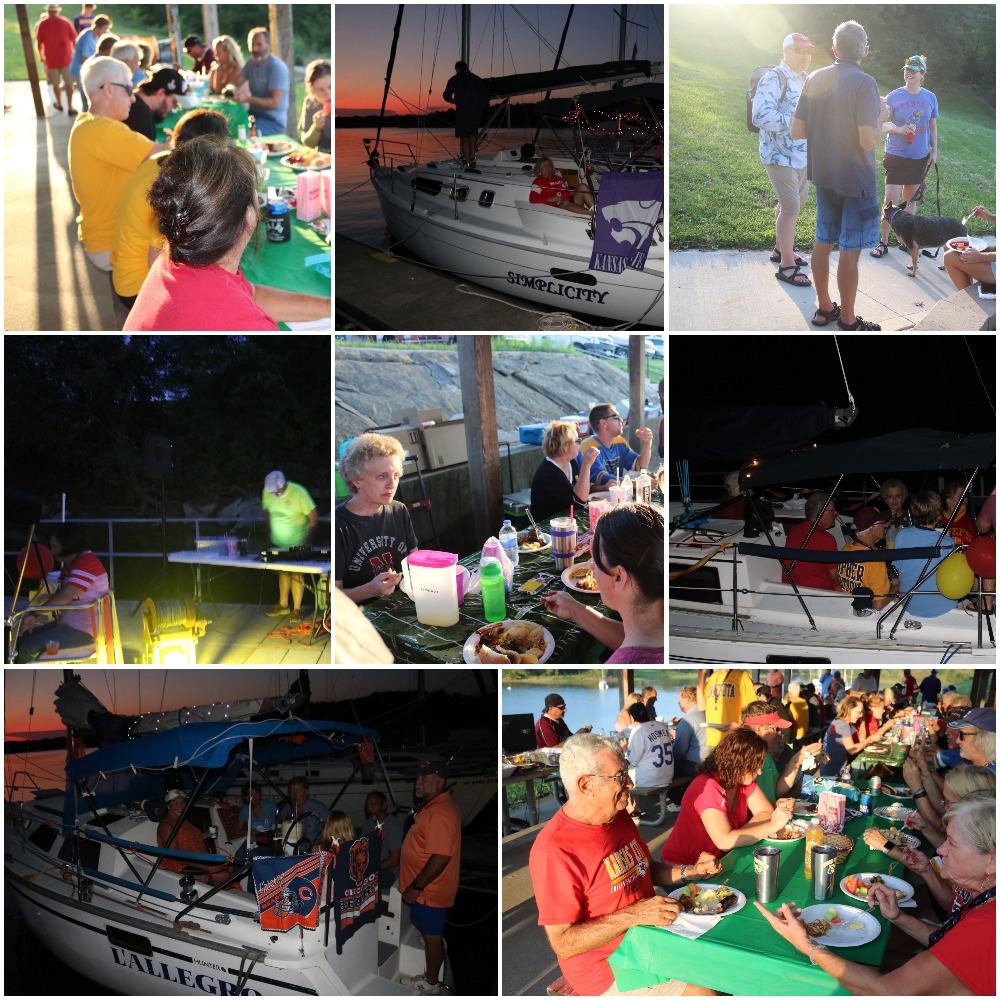 July 2019 SOCIAL 
 
A-Dock SOCIAL  —  MAY 2019
Icebreaker Social  —  April 2019
 Watch the web site and club emails for details and exceptions to the usual time and location. Click here for driving directions. Check this page for information about other special events planned over the course of the sailing season.