If the words 'yacht club' call up images of exclusive memberships, high society, ascots, and expensive dues, you obviously haven't met us! Our members all live in the Kansas City area and enjoy sharing our enthusiasm for wind-powered boating.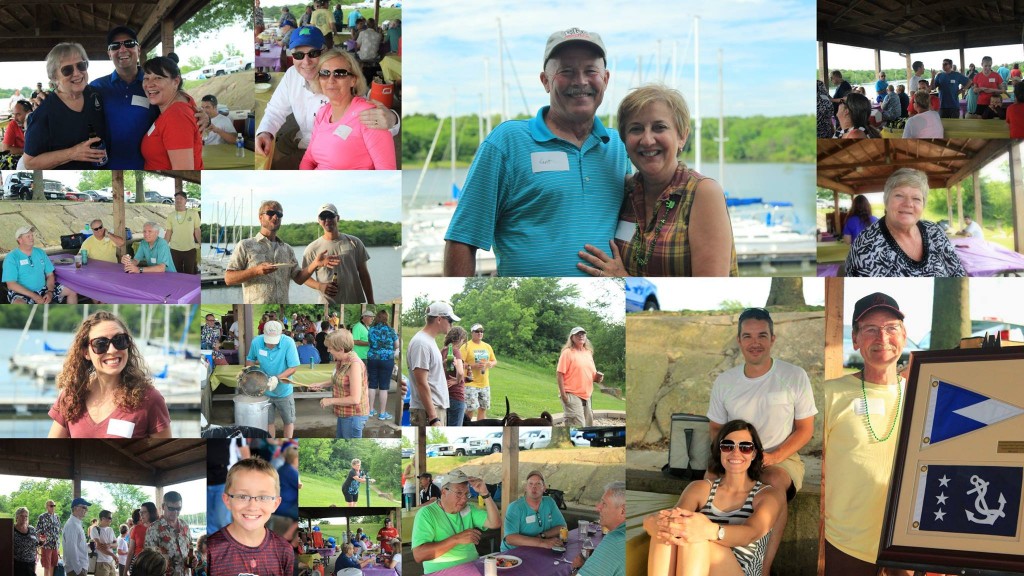 PPYC is also on Facebook. If you are currently a Facebook member, follow us to receive posted information automatically.
Click here to view or download the club bylaws in PDF format. PPYC Bylaws (PDF Format)
Join Us!
Joining the club provides endless opportunities to learn to sail or sail better. The first lesson for most of us was how quickly and easily invitations come for evening sails after the monthly social, a day's sail the next weekend, or the chance to crew boats of all shapes and sizes during a race. You might even find an experienced sailor or two looking for crew for a bareboat charter to an exotic destination you previously only dreamed you might visit.
Check Us Out

Interested in sailing lessons? Want to see if sailing is as enjoyable as it looks? Want to feel the adrenalin as boats jockey for position at the starting line of a race or maneuver for position feet apart at the windward mark? We can fix you up! No experience required!

Don't Be Shy!

Check out the schedule for social, race, and learn to sail events and come by. Try us on for size. Whether you are between boats, looking for your first boat, or simply interested in giving sailing a try you will fit right in. New members are always welcome!

Learn-to-Sail Program

Hosted by Park Hill Community Education, PPYC offers classroom instruction, followed up by practical on-the-water instruction in our club member keel boats.  Great fun – and little chance of falling overboard!

Annual Dues

If you have a boat, annual dues are only $50 and cover the entire family. Dues are $30 dollars for the entire family if you don't own a boat. Your annual dues entitle you to participate in many informal social events and sailing-related activities at Smithville Lake, only a few miles north of Kansas City, Missouri. The first season of racing is included at no extra charge. Over the winter, social events continue as members anxiously await next spring to start again.
Contact Us!
Have questions about how you can get in on the fun? Drop us a note on the Contact page.